Georgia Power Company's Lloyd Shoals Dam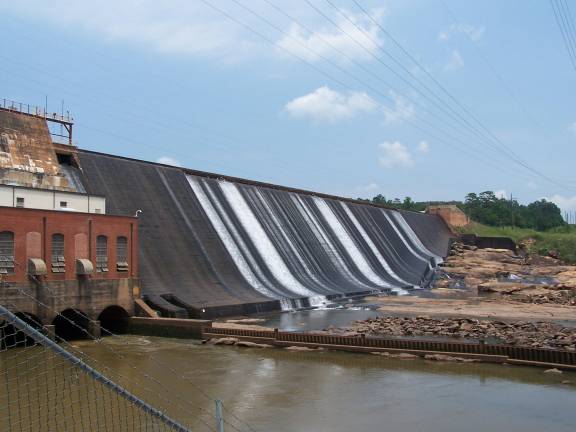 Lloyd Shoals Dam is located on the county line of Butts and Jasper Counties in North Central Georgia, between the cities of Jackson and Monticello. This dam is of special significance to us: it is the first encountered by the little creek that flows behind our house, so I suppose that most of the flotsam and jetsam that we see floating by during high water events ends up in Lake Jackson behind this dam.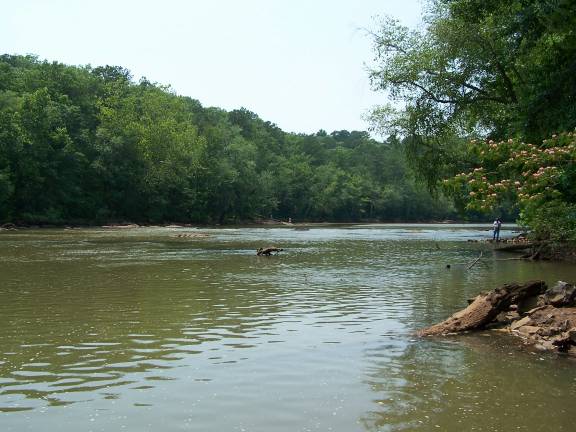 Lloyd Shoals impounds the confluence of the South, Yellow, and Alcovy Rivers to form the aforementioned Lake Jackson, and the Ocmulgee River flows southward from there, part of the Altamaha system, emptying into the Atlantic Ocean off the coast of Georgia through the Altamaha Sound.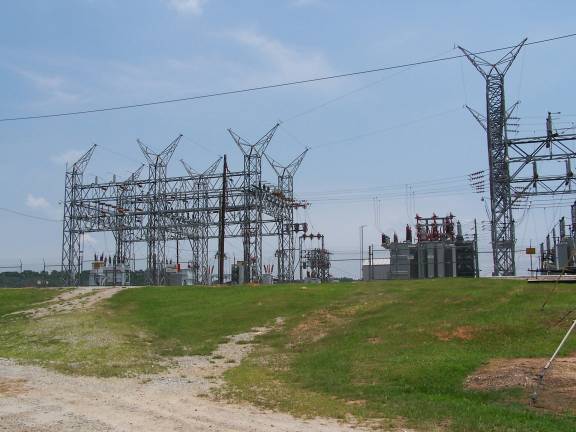 The dam, completed in 1910, is sometimes billed as Georgia Power's oldest, although Morgan Falls was completed in 1904. It stands 1200 feet long by 128 feet high (100 feet above the river), and is currently capable of 14.4 Megawatts.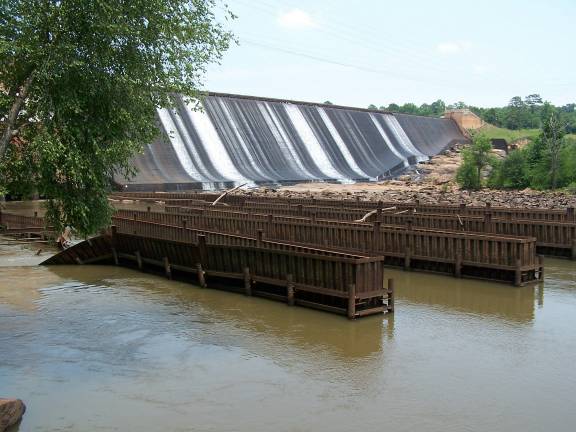 One interesting feature is this aeration wier, located downstream of the powerhouse. Its purpose is to churn up the water a bit to provide aeration to support the aquatic locals, although as you can see it is in need of some maintenance.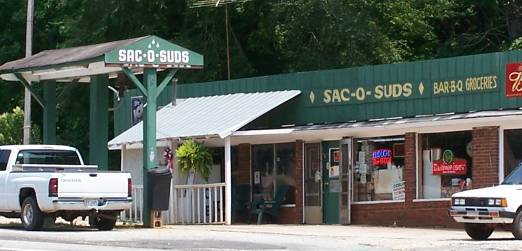 Fans of the movie "My Cousin Vinnie" will appreciate this: a real "Sac-o-Suds" convenience store! This is on GA 16, just south of the dam.